We Are Your Favourite Store.
Founded on 5th May 2014, Sukitha Pharmacy & Clinic Locate at Ratmalana Sri Lanka engage in pharmaceutical & medical clinic services.
Vision    :  Improve health and quality of life of people in the community.
Mission :  To provide quality medicine and other related health services in a patient centred manner by efficient and competent staff.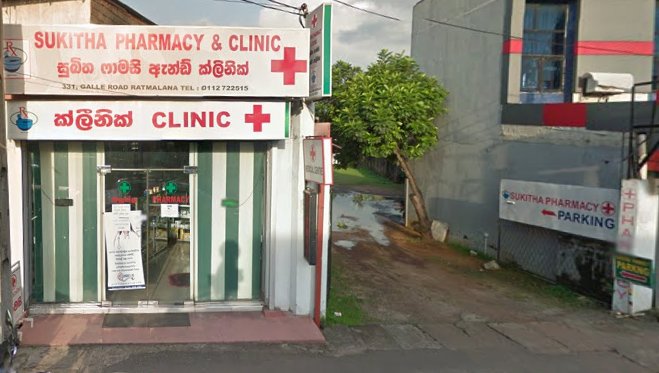 Numbers Speak For Themselves!
"A very reliable and helpful company. Their service is awesome and very prompt. Nice people to work with. Recommend them to everyone. Thank you"
Values of the organisation :
Integrity : We are committed to ethical healthcare practices.
Respect : We respect people's privacy maintain highest level of professionalism
Compassion : Treat and care for patients and family members with sensitivity and empathy.
Social Responsibility : We positively contribute to the healthy wellbeing of the society. Ethical, cultural, social and legal problems arise when opening an e-commerce site where anyone can order drugs over the internet. Major problem arise when validity of the prescription have to be evaluated before delivering the drugs and what protocols to follow when refilling a prescription. Furthermore, question arises if age should be considered when providing prescription drugs.
Environmental : Environmental challenges will arise when expanding to a dental x-ray centre where exposure of x-ray radiation should be minimised by abiding to the government regulations in building construction